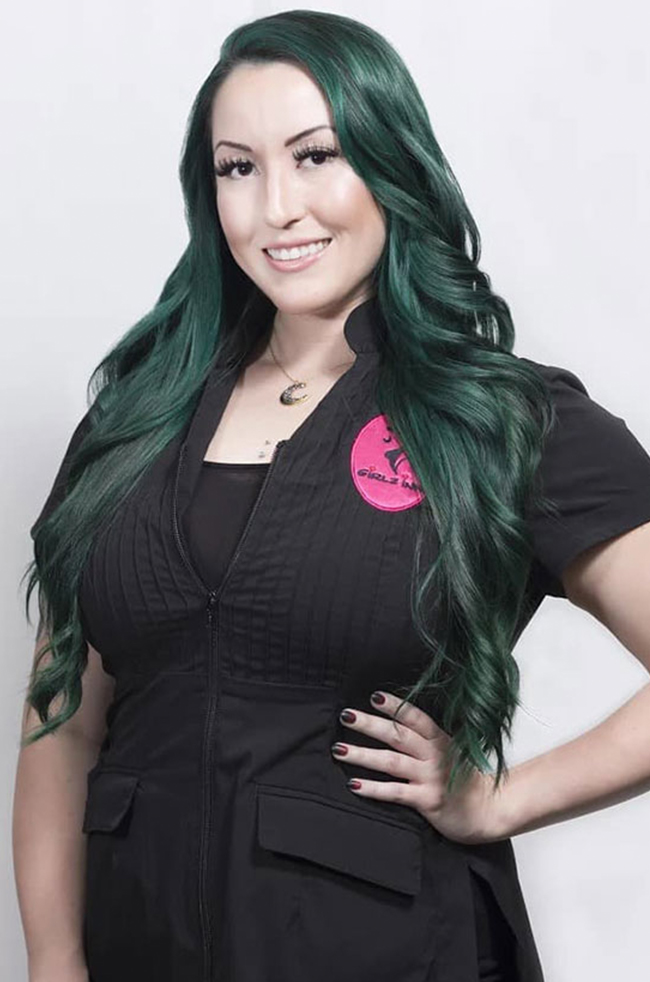 Name: Michon Martinez
Business: Girlz Ink Studio
Location: Las Vegas, NV – USA
Email: [email protected]
Michon Martinez is a Las Vegas, Nevada native. She has been drawing and painting since she was a small child. Michon engaged in private art lessons as a teenager and has continued developing her sketching and canvas skills into her adult years.
Michon used her artistic eye for detail as a professional photographer. She exercised her talent as a photographer for a prominent Las Vegas Strip Property for over eight years. Her ability to recognize and appreciate individual facial features, uses of light and color complimented her customers and enhanced her photographic skills.
Michon has always been persistent in perfecting her creative flair allowing her to cultivate an artistic appreciation. Using bold compositions, high senses of color, extensive drawing techniques, utilizing different mediums has helped her practice and master her craft.
Michon attended Euphoria Institute for Beauty, graduating at the top of her Aesthetics class as valedictorian. She continues to be a licensed Aesthetician. Her passion for body tattoos and ink led her to her interest in permanent make-up. Michon was fortunate in being selected to train and apprentice with the world-renowned permanent make-up artist Teryn Darling!
Michon Martinez is an accomplished certified permanent makeup artist specializing in many different techniques at Girlz Ink in Las Vegas, Nevada.
https://girlzink.com/
https://www.instagram.com/msemeraldink/