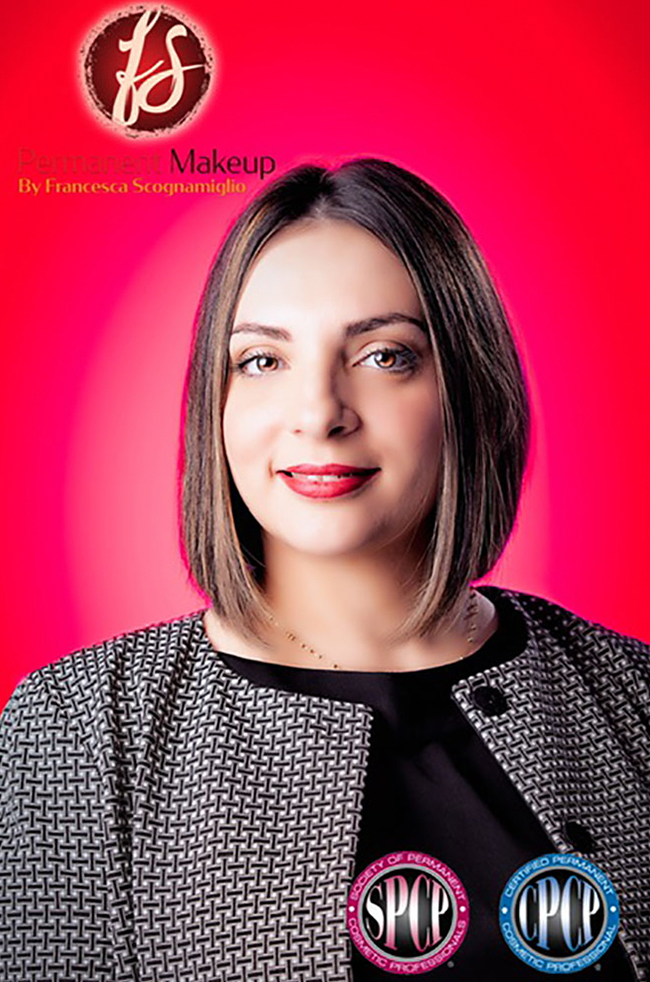 Name: Francesca Scognamiglio
Business: Francesca Permanent Makeup Academy
Location: Orange, CA – USA
Email: [email protected]
Francesca is a visionary professional Permanent Makeup Artist with over a decade of experience in cosmetology. After opening her own studio in Orange County, California, Francesca has gained a reputation for exceptional work, customer care, and a natural technique.
After a bad experience of having her eyebrows tattooed, Francesca realized that there was a need for educated and passionate Permanent Makeup Artists, and began her journey in Bologna, Italy.
After 2 years of studying, Francesca started working for the school where she was trained. And became an Instructor just two years after that. Trained by some of the best artists in the world, Francesca believes the key to being a successful artist is to never stop learning, investing on the best equipment, and mastering updated techniques. Permanent Makeup isn't just a job; it's a passion. We love what we do because it changes lives. Seeing a client's face, their tears of joy and their expressions when they realize they now have the look they've always wanted makes it all worthwhile.
Francesca gives her all to her students and training classes are primarily based off experience, which why she offers training not only to technicians, but to trainers as well. Because there is always room to improve, and she loves sharing what she's learned thanks to a great education, passion and hard work.
What sets Francesca apart is her use of a fine, natural hair stroke technique that gives clients a fresh, flattering look tailored to each individual customer. For the last decade, Francesca has kept her methods and techniques current and fresh through her never-ending pursuit of knowledge and instructing. Anyone will notice what sets us apart right away. Francesca aims to make any process and your experience fun, easy and safe with a Touch of Beauty!
http://www.permanentmakeupbyfrancesca.com
https://www.instagram.com/francescapermanentmakeup/