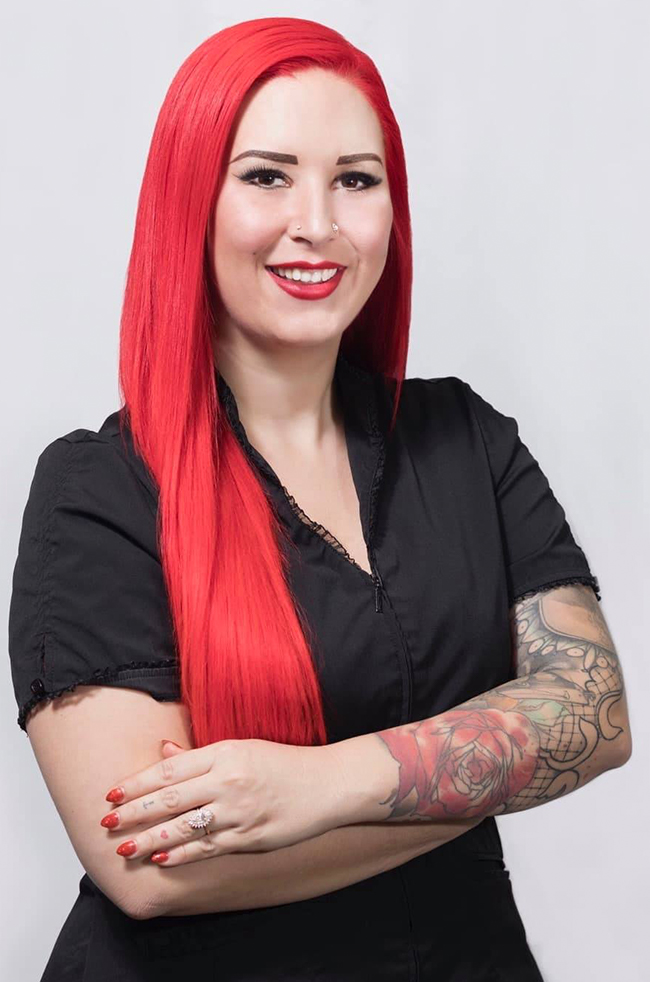 Name: Amber Guthery
Business: Ms. Amber Red Permanent Makeup
Location: Henderson, NV – USA
Email: [email protected]
Amber Guthery is a Permanent Makeup Artist who has been tattooing in the industry at Girlz Ink Studio in Las Vegas for 5 years. Amber has an extensive artistic background in design, and she feels that this has helped her in the progress tremendously within the Permanent Makeup Industry. Very soon into her career, Amber became very well-known for her eyeliner work. Some would say she's one of the best!
Amber also enjoys tattooing powder brows, ombre brows, machine hair-strokes, lips, corrections, and Li-FT® Removal. She prides herself on being a very versatile artist. "It keeps ya on your toes every single day!" In Vegas, Amber gets asked to do a lot of bold permanent makeup procedures! "We do showgirls, performers, cocktail servers, and A LOT of industry people who want the infamous makeup look." Amber's dedication, drive, and ambition makes her ready for anything that comes her way! With all the knowledge she has gained from her experiences, her dedication to her craft and to her students, and her high standards she sets upon herself, Amber is considered to be one of the best young trainers in the industry today.
https://www.msamberred.com
https://www.instagram.com/msamberred/