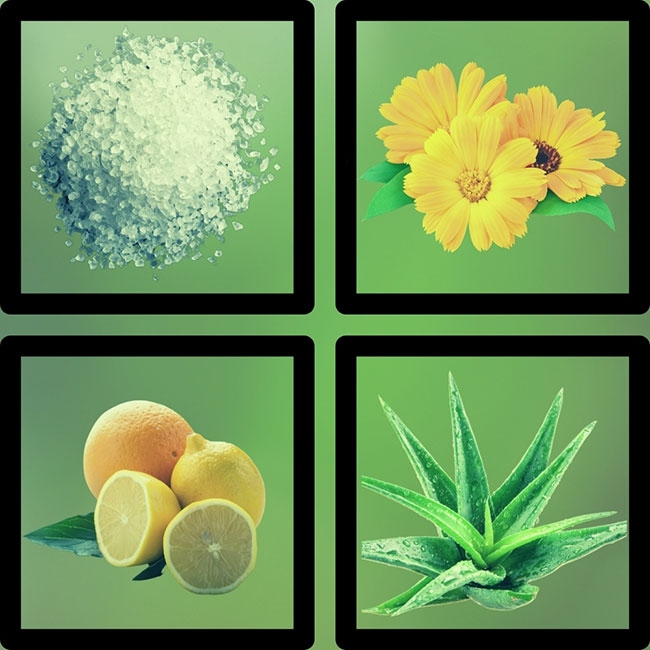 Several artists who are not familiar with Li-FT® Tattoo Lightening, may think that the product itself contains chemicals or acids. But we can most definitely assure you that there are no acids or chemicals in this amazing product.
Li-FT® is an all-natural salt/saline lightening product with some of the best results in the industry today. Li-FT® is made by Li Pigments who are a licensed, highly credentialed, and respected cosmetics manufacturing lab. All Li Pigments (including Li-FT®) are Certified Vegan and Li Pigments follows all FDA guidelines. Li-FT® has gone through extensive testing from an outside, independent lab for safety and purity.
The Ingredients:
Salt!

Li Pigments chose certain types of natural, clean salts in combination with each other in extremely specific percentages to achieve ultimate lightening and results. These special salts are then ground down to a fine powder, eliminating any grit and allowing quick and easy implantation.

Lemon Seed Extract and Orange Seed Extract

Both extracts are remarkably effective in fading and exfoliation. The combination of the two are a powerful force to be reckoned with. Having not one, but TWO fruit extracts contribute to achieving optimal lightening results.

Aloe Vera

Aloe Vera is a rich emollient known to promote healing to damaged or dry hair and skin. Scientists have found that Aloe has anesthetic, anti-bacterial, and tissue restorative properties. Aloe Vera also helps in the healing of burns from flame, sun, and radiation. It can be used on abraded, blistered skin and cold sores. Aloe has salicylates which have both anti-inflammatory and pain killing characteristics. It also has magnesium lactate, which is a substance that can inhibit histamine reactions of the sort that can cause, among other things, itching and irritation of the skin.

Calendula

Calendula is a plant known for it's moisturizing, soothing, astringent, antiseptic, healing, cooling, anti-inflammatory, invigorating, and aromatic properties. This flower can also be used to make medicine and is commonly used for wounds, rashes, infection, inflammation, among many other conditions.
In addition to these amazing ingredients, Li-FT® has no separation and the consistency is perfect for both machine and manual users. Because of the careful execution by Li Pigments to manufacture such a safe product, Li-FT® quickly became the number one saline lightening product in the industry and continues to prove itself worthy of that title!